Many dedicated DIYers and history lovers around the country are nursing historical homes back to health. In order to meet the requirements of local historical societies, or just to maintain the old world feel of your abode, you may want to find window treatments that accurately reflect the original décor of the home.
Today we're bringing you window treatments for historic homes that have today's technology and durability, but will still speak to the period look of your home. Take a walk through the major eras of American architectural with us and find the historical window treatment that's right for your old house
Colonial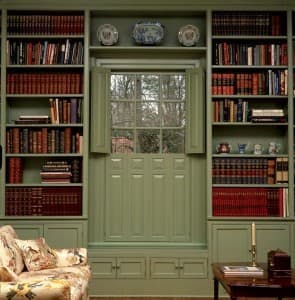 Image and content largely thanks to oldhouseonline.com
Colonial style houses were built from 1600 to the 19th century, although this school of design overlapped with many others. Colonial homes are typically outfitted with double hung windows and need window treatments that can accommodate this construction. Many homeowners in this period added extra insulation to their windows with simple tab curtains in small florals or muted plaids.
As pictured above, many windows were covered with interior shutters that provided more insulation against the cold than curtains.
Make it Modern: Today's shutters come in a variety of rich stains and paint colors that will blend well with a period look. The moveable louvers allow for more versatility in light control and privacy while still offering the same insulation of yesteryear.
Georgian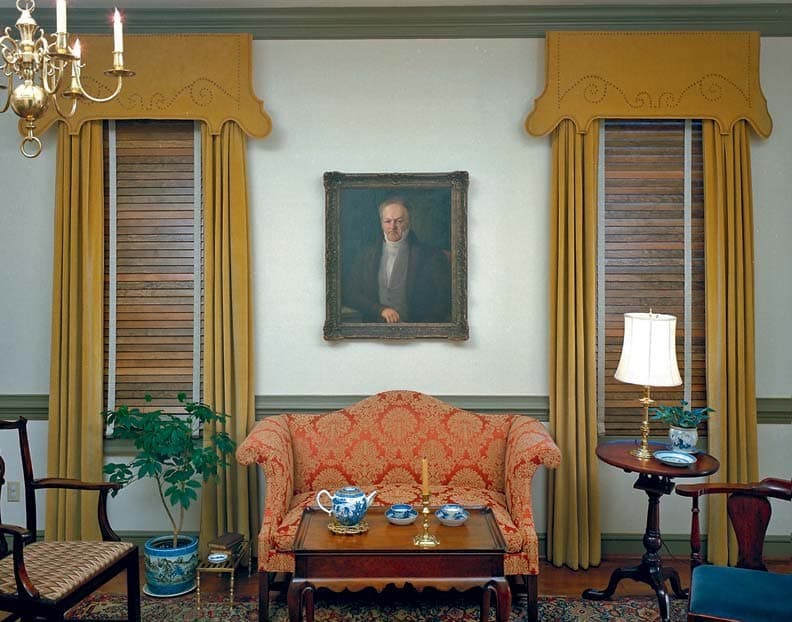 Thanks to their association with the mini-blind craze of the 1980s, blinds have gotten a bad rap for historic homes. However, wooden Venetian Blinds actually have a rich history in interior decoration. Although Venetian Blinds typically have 2 Inch slats, Georgian blinds were anywhere from 1″ to 3″ wide and connected via a long, flat strip of cloth. They could be painted or stained any color: Dark cherry and walnut stains were popular during the period.
You can also top them off with a cornice, as they did in the scene above to add more drama to the look of your windows. Shop our beautifully carved Designer Wood Cornices to get the look.
Make it Modern: Traditional wood blinds complete the historical look. Pair them with contemporary furnishings to keep the look of your home fresh, or skip the cords with a modern motorized lift option.
Federal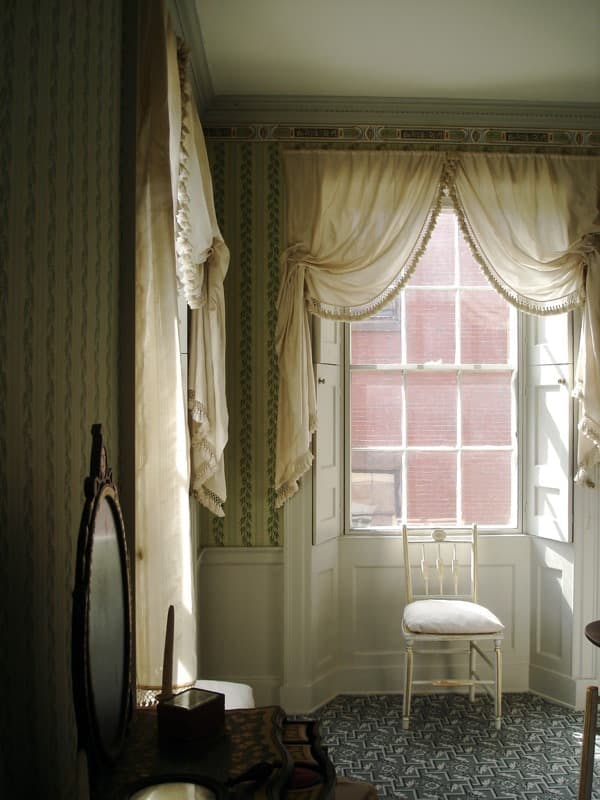 As American textile production increased in the latter half of the 18th century, the length of curtains extended all the way to the floor. These newly floor-length models were adorned with more elaborate embellishment in the form of tiebacks, tassels, and fringe.
Federal homes did away with wooden cornices in favor of swagged valances that hearkened back to the diaphanous robes worn by mythological goddesses.
Make it Modern: Stay loyal to the historical trends with airy sheer drapes, but give the look an update with sleeker pleats and less swooping.
Victorian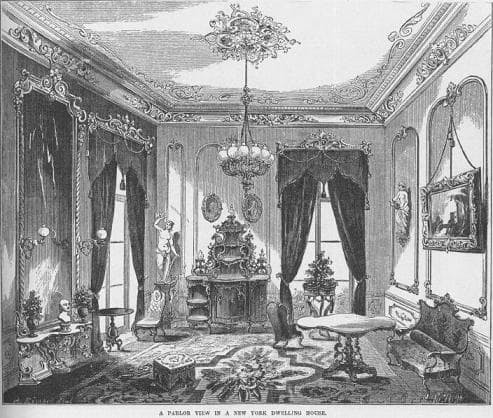 Homes constructed during the Victorian Era (Civil War - Late 20th Century) were know for their opulence and extreme attention to detail. Likewise, window coverings built off of embellished Federal styles and became over-the-top elaborate with layers of lace, intricate swags, and floor length draperies. Within this whole school of design, curtains were perhaps the most prominent symbol of Victorian excess.
Make it Modern: Give your Victorian home some maximalist charm with relaxed fold Roman Shades. Voluminous layers draw attention to windows and textiles can be selected to coordinate with upholstery in the room.
Arts and Crafts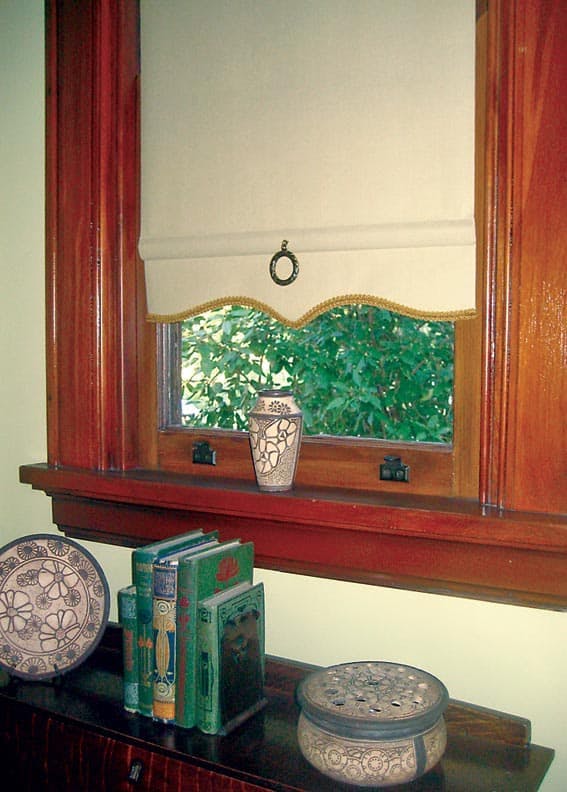 Traditional Arts and Crafts Homes from the late 19th and early 20th centuries typically did not have window coverings, so as not to cover up beautifully constructed decorative windows. However, in order to maintain privacy, some homeowners employed sleek and utilitarian roller shades.
Make it Modern: A roller shade with a decorative edge and trim will stay true to Arts and Crafts era minimalism, but the modern textile will block harmful UV rays to protect family and furniture from sun damage.
Get an Authentic Look for Your Old House!
Shop all of our top quality blinds, shades, shutters and more to find the window covering that's right for your historic home. If you're still not sure what window treatment will be the right fit, speak with our designers at 800-575-8016.