How to Measure Blinds
Learn how to measure windows for blinds, shades and shutters with our user-friendly guides. Follow along with quick video tutorials, or view step-by-step written instructions.
Overview
Inside Mount
Important Note: For all measurements, record the exact size of the window opening. Do NOT make any deductions.
Make sure your window has enough depth for the product you have chosen (see the "Mounting Requirements" section for your product). If your window does not have sufficient depth, select another product or an outside mount.
Measure width. For Roller Shades, Sheer Shades and Vertical Blinds, record the width at the top of the window only. For all other window coverings, record the top, middle and bottom measurements, using the smallest of the three for your width.
Measure height at the left, middle and right sides. Use the shortest measurement of the three for Sheer Shades, Vertical Blinds and Shutters.
Outside Mount
Measure the width and height of the area you want your blinds to cover. Your product will be made to the exact measurements you specify. For roller shades, consider adding more width than with other products.
Include additional height for the mounting brackets, which are up to 2 1/2" tall.
Take note of obstructions like alarm systems, molding, doorknobs and deadbolts that might get in the way of your window covering. Some products are available with spacer blocks or extension brackets to help clear these obstructions.
View General Installation Instructions by Category
Shutters
Wood and Faux Wood Shutters Shop Now
The ultimate luxury window treatment, shutters offer excellent light control on top of classic beauty and top-notch craftwork. Make a long-term investment in your home with wood or faux wood shutters.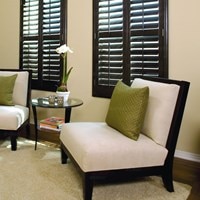 Draperies
Custom Draperies Shop Now
Ready for a real eye-catcher? Custom draperies add dramatic, flowing beauty to your window while giving you more light control and decorative layering options. Drapes are the perfect piece to tie your décor together.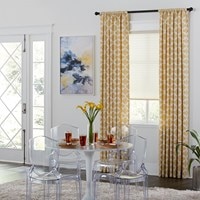 Drapery Hardware Shop Now
Complete the look of your custom draperies with exquisite drapery hardware, available in wood and metal and a range of adjustable options.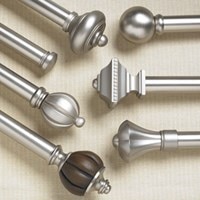 By Window Type
These non-traditional windows can be a challenge to cover because of their odd shape, but don't worry, you can dress your angle tops to perfection with our helpful guides. Start by getting the perfect measurements: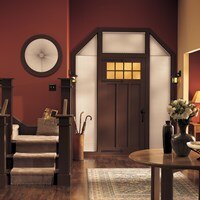 Also called sunbursts, these unique windows pay homage to the classic arch shape that's been an architectural staple for millennia. Despite their odd shape, arches are relatively easy to measure!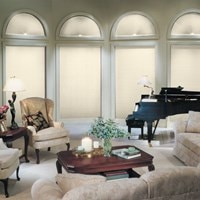 Skylights allow an abundance of beautiful sunshine into your home, but you won't always want the light pouring in. Consider skylight shades or blinds to maintain light control—they're attractive and easy to operate.