How to Install Blinds
Looking for instructions on blinds installation? You've come to the right place! Follow along with quick video tutorials, or check out our step-by-step written instructions. Installing blinds, shades and shutters has never been easier!
The three basic steps of blinds installation are:
Install the mounting brackets – Mounting brackets go up first for both inside and outside mount window coverings. You'll need a few screws, a level and a steel measuring tape to make sure the brackets are properly aligned. You may need to pre-drill depending on your window casing.
Install your blinds or shades – Place your window covering into the mounted brackets.
Install the valance – If your window covering comes with a valance, you should be able to install it by simply clicking it into place.
Refer to Your Specific Product for More Information
Keep in mind that the steps above are just a general overview of installing blinds. To get detailed instructions, we strongly encourage you to do one of the following:
Refer to the installation instructions included in the box with your blinds
If you'd like to view and/or download instructions online:

Refer to your purchase confirmation email and click the "Install Instructions" link
Visit your product's page on the American Blinds website and click "Install Instructions" under the Product Details section
And of course, you can always get assistance from one of our friendly Customer Service associates by calling 800-575-8016!
View General Installation Instructions by Category
Shades
Cellular shades are all-stars among window coverings, offering superior light control and insulation while looking sleek and stylish. Follow our easy installation guides to make sure your cell shades are perfectly mounted.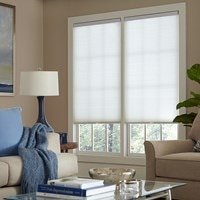 Sheer shades feature the delicate appeal of sheer fabrics and the light control of blinds. Ready to install yours? Start with our simple installation guides below.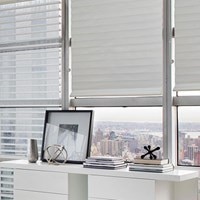 Woven Wood Shades Shop Now
Bring a textured-wood look into your home with woven wood shades, often called bamboo shades. Get started on your installation with our step-by-step guides below—it only takes minutes!